You are here
Jabberwocky Bookshop
at The Tannery Marketplace
50 Water Street
Newburyport, MA 01950
Tel: 978-465-9359
Email Us
Store Hours
From Our Store
The Tannery Marketplace
Newburyport's finest shopping and dining experience awaits you. So if you are ready to see, taste, and touch the magic of these historic mills come to The Tannery Marketplace, nested aside the picturesque waterfront of Newburyport Harbor on the North Shore.
Visit The Tannery Marketplace to experience it for yourself.
Welcome to the Jabberwocky!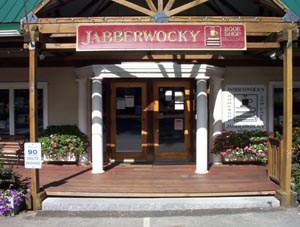 Click on the links below to find out more about what the Jabberwocky has to offer.

Events
Upcoming Author Series Events
No upcoming events available