One City, One Book
Newburyport is working to promote safety and justice for all communities, starting right here at home.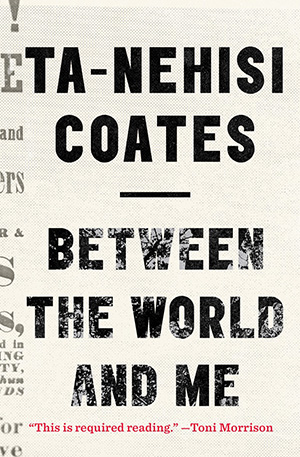 This fall, Newburyport will be launching a 'One City, One Book' campaign to end racism. Participants will be reading and discussing Between the World and Meby bestselling author Ta-Nahesi Coates. According to the New York Times, this memoir is "a searing meditation on what it means to be black in America today."Between the World and Me won the National Book Award and was a finalist for the Pulitzer Prize in 2015.
The One City, One Book initiative will be facilitated by Newburyport Adult and Community Education and will offer discussions at a number of venues, including Jabberwocky Bookshop, the Newburyport Public Library, and YWCA. It will also involve senior high school students who will be given Coates' book through a grant from the city's Commission on Diversity and Tolerance.
Copies of Between the World and Me by Ta-Nahesi Coates are available to purchase in store, or here on our website.